North 24th Street is a world class destination rich in faith, family, and history, legendary for music, sports and the arts; seated in Omaha's thriving economic epicenter.
The mission of the North 24th Street Business Improvement District (BID) is to support the development, improvement, promotion and safety of the Historic North 24th Street.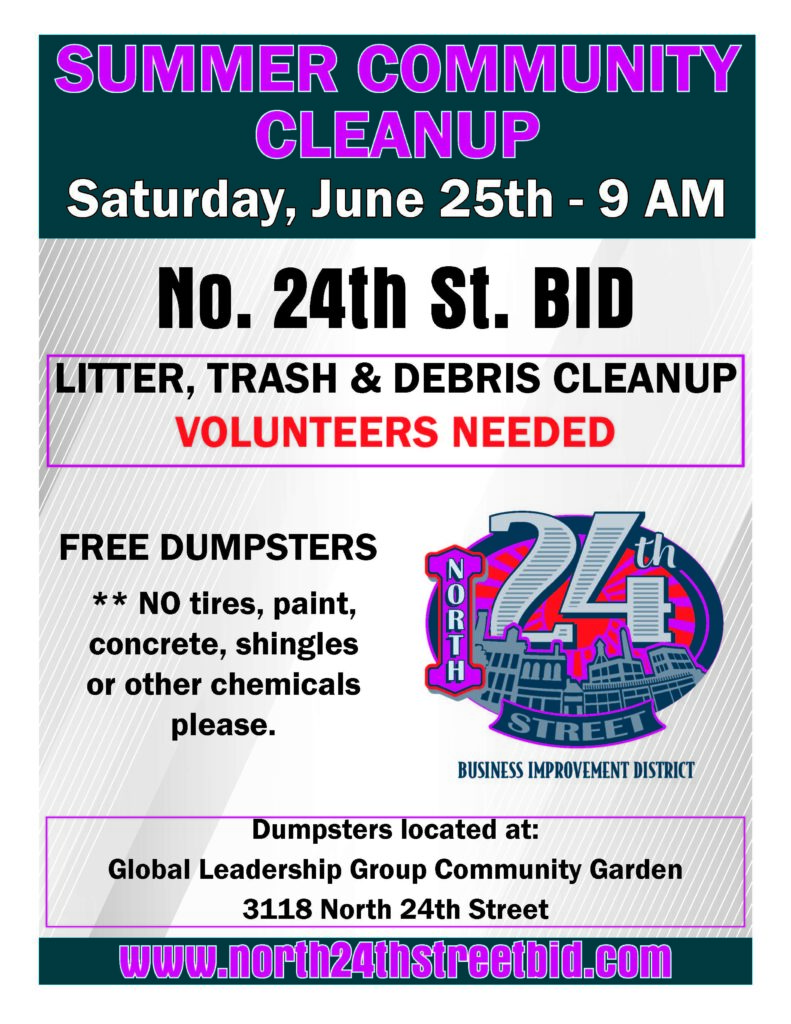 Summer Community Cleanup - Saturday, June 25th - 9 AM

Dumpsters located at: 3118 North 24th Street 
Litter cleanup
FREE dumpsters
No tires, paint or other chemicals please.
Safety & Security Meeting - Saturday, July, 14th- 11:30 AM

This is a Zoom Meeting. Register in advance here:
After registering, you will receive a confirmation email containing information about joining the meeting.